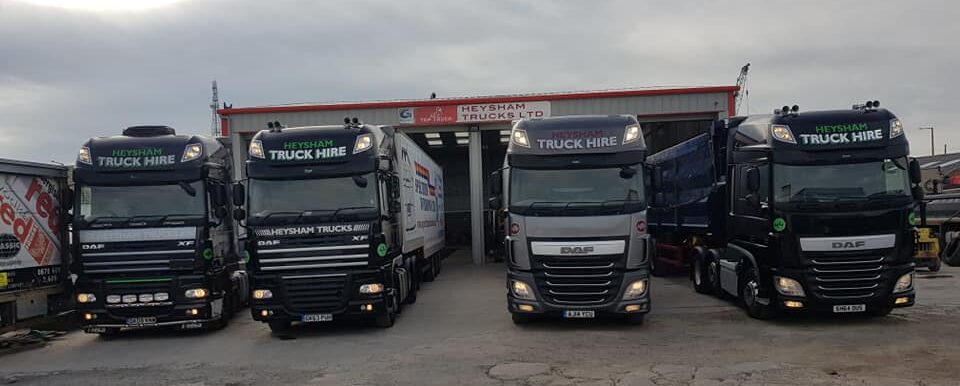 Heysham Trucks – A Family run independent commercial vehicle hub
Heysham Trucks is a well-established, family-run commercial vehicle workshop, conveniently located in Westgate Morecambe. Founded by a dedicated father and son team, our journey began in Middleton, in proximity to the bustling Heysham port. With the expansion of the A683 from junction 34 of the M6, we seized the opportunity to move our operations closer to the new bypass. The result? A state-of-the-art, purpose-built 4-bay workshop and an integrated office complex situated in Westgate, strategically positioned to offer the highest level of service to our valued clients. As the largest independent commercial vehicle repairer in the region, Heysham Trucks is your trusted partner for all your commercial vehicle needs.
Commercial Vehicle Repairs
At Heysham Trucks, we pride ourselves on delivering top-notch commercial vehicle repair and maintenance services. Our expert team of technicians possesses the skills and knowledge to handle everything from minor repairs to comprehensive overhauls. We understand the importance of keeping your fleet in excellent condition, ensuring the safety and efficiency of your operations. With our well-equipped workshop, cutting-edge tools, and commitment to quality, we're your go-to destination for prompt and reliable vehicle repairs.
HGV Inspections
Safety and compliance are paramount in the world of heavy goods vehicles (HGVs). That's why Heysham Trucks offers comprehensive HGV inspections to ensure that your vehicles meet all regulatory standards. Whether it's routine maintenance checks, statutory safety assessments, or compliance with the latest standards, our team is dedicated to keeping your HGVs roadworthy and safe for drivers and the public.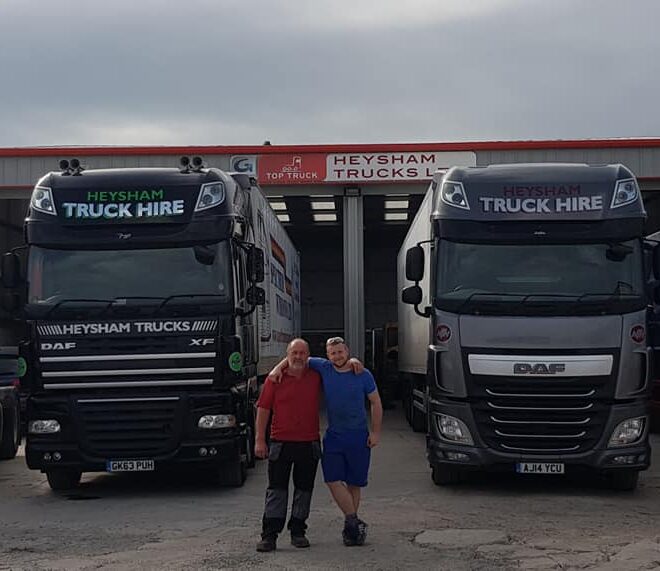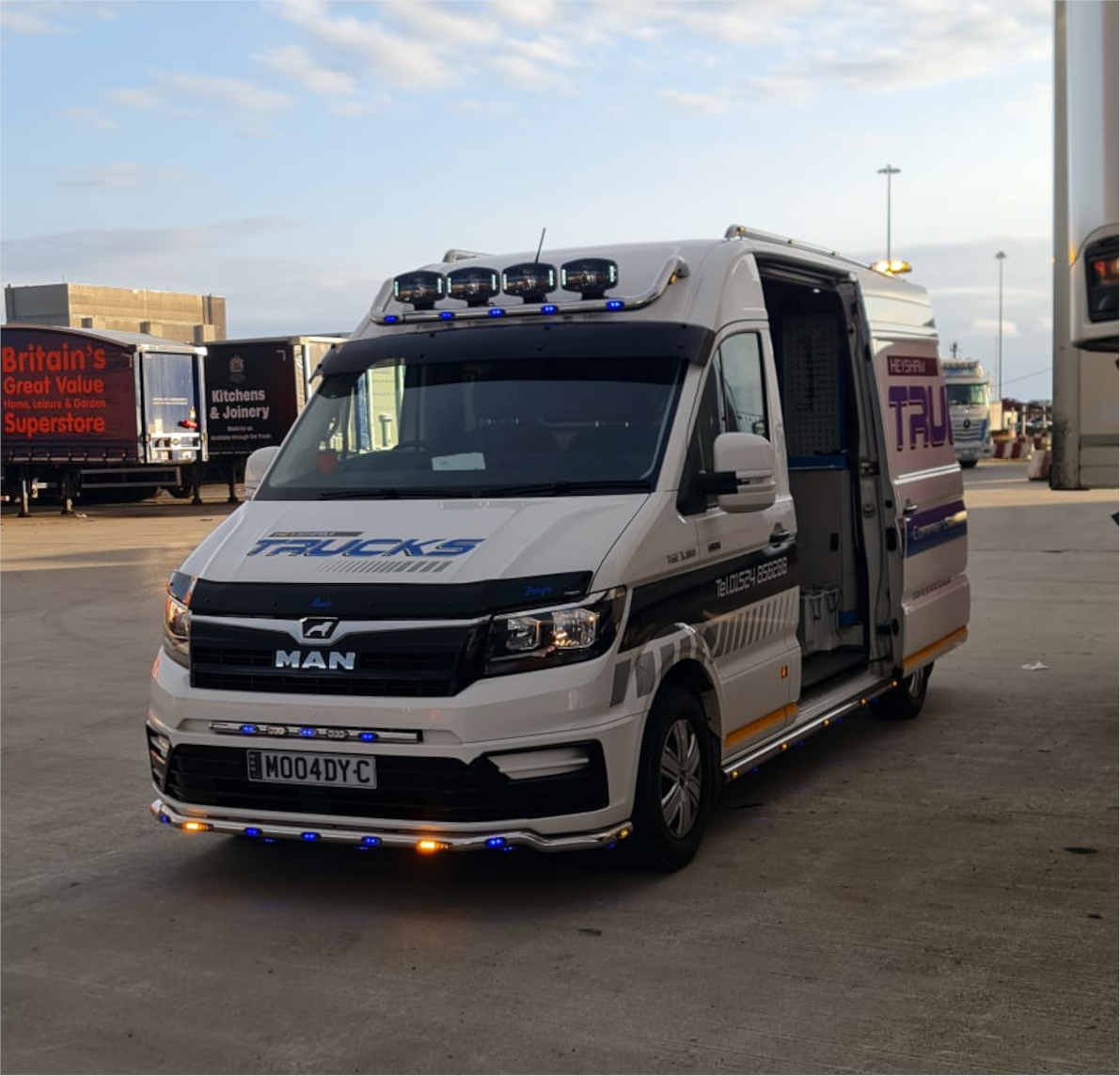 Portside Commercial Vehicle Inspections
Situated in close proximity to the bustling Heysham port, Heysham Trucks specializes in portside commercial vehicle inspections. We understand the unique demands of vehicles operating in port environments and offer tailored inspection services to meet those requirements. Our expertise in this area ensures that your vehicles meet the necessary standards for portside operations. Heysham Trucks is located less than 10 minutes from Heysham Port and with great access from the Heysham By Pass (A683)
Commercial Vehicle Hire
In addition to our repair and inspection services, Heysham Trucks operates Heysham Truck Hire Ltd, our very own commercial vehicle rental arm. Our fleet boasts 21 well-maintained vehicles and a selection of trailers, allowing you to meet your commercial vehicle needs without the commitment of ownership.
At Heysham Trucks, our commitment to excellence and our comprehensive range of services make us your one-stop solution for all things related to commercial vehicles. Explore our website to discover more about our offerings, and don't hesitate to get in touch with our friendly team to discuss how we can meet your specific needs. Your satisfaction and safety are our top priorities. Welcome to Heysham Trucks – where quality, reliability, and service excellence converge.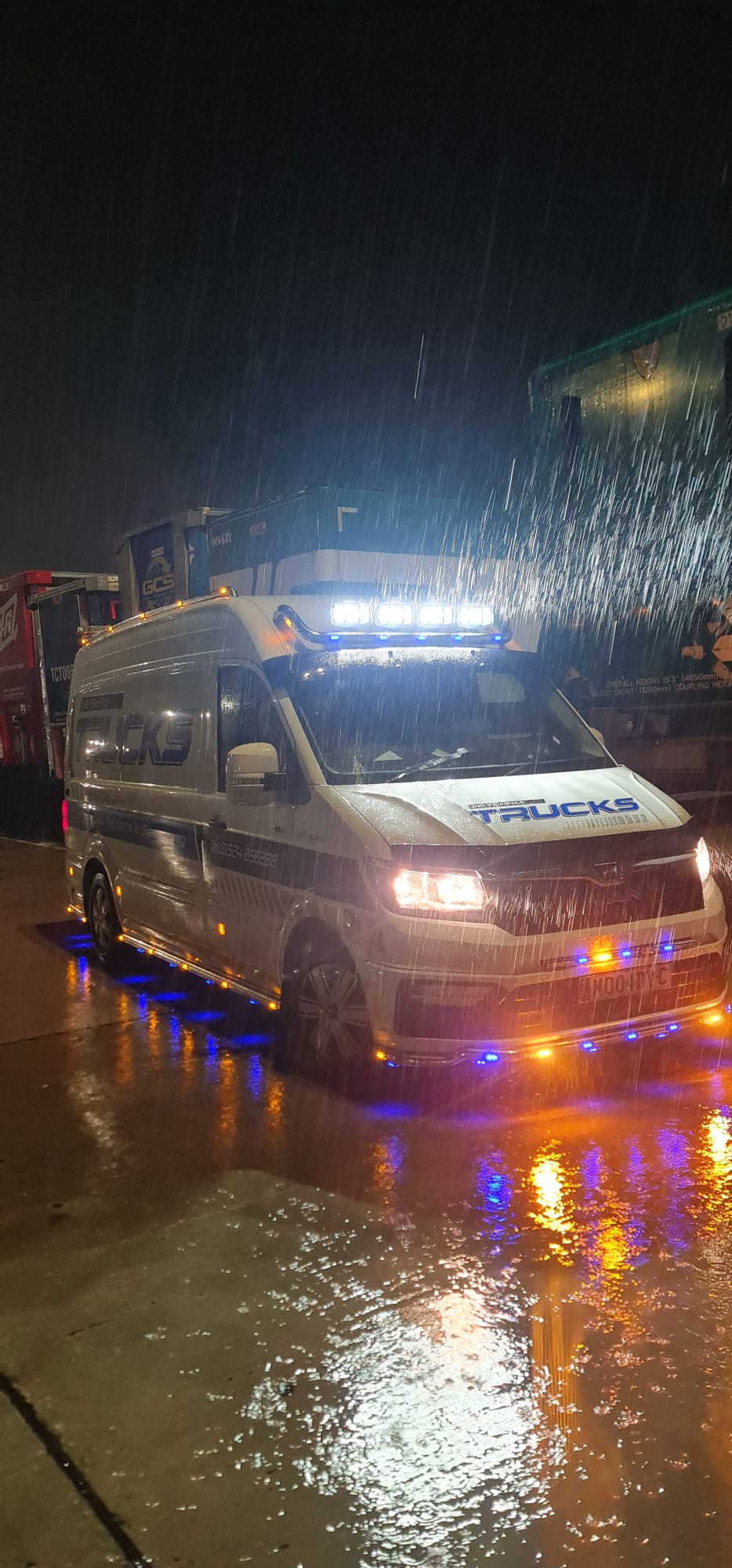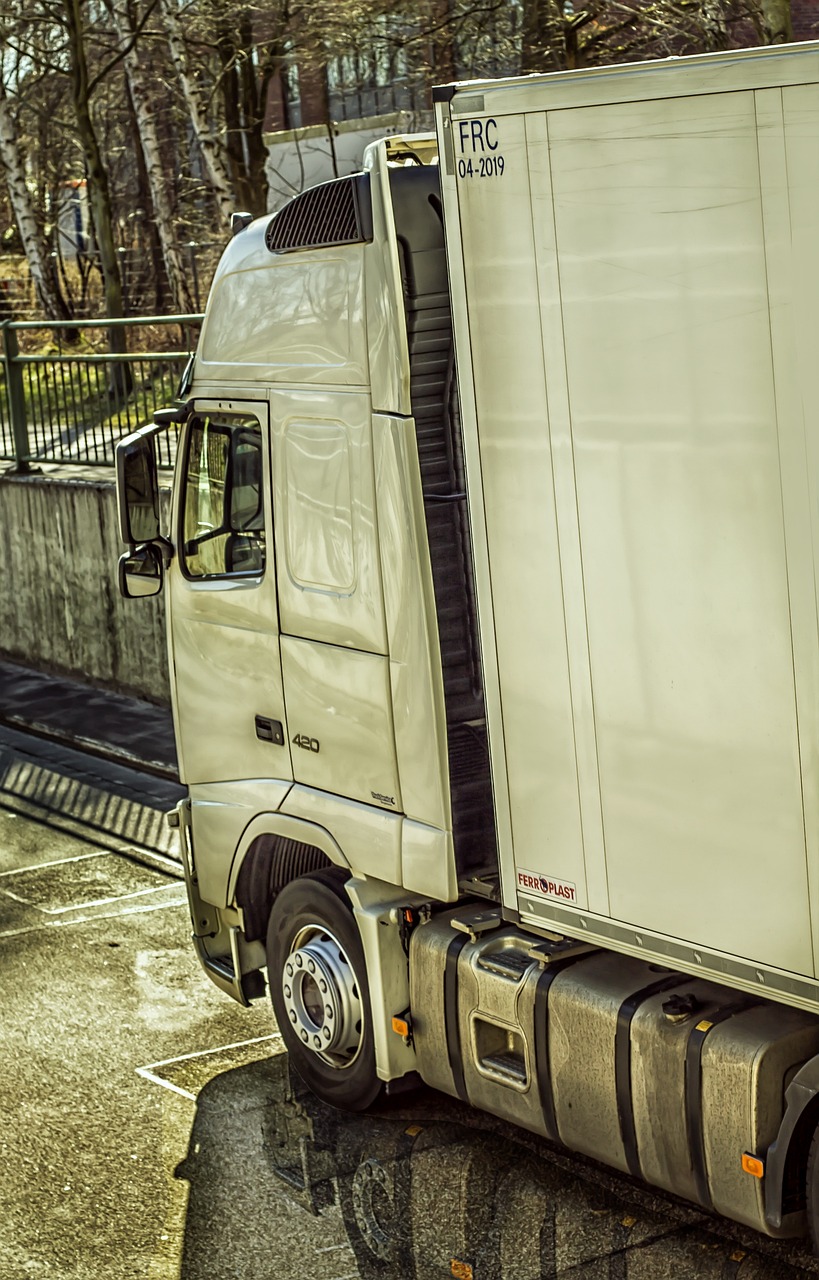 Commercial Vehicle Repair Services
At Heysham Trucks, we take great pride in our expertise and dedication to providing top-tier commercial vehicle repair services. We understand the critical role your fleet plays in your business operations, and our goal is to keep your vehicles operating safely, efficiently, and minimizing downtime. Here's an overview of the services we offer under our Commercial Vehicle Repair
Routine Maintenance: Regular maintenance is the cornerstone of preventing unexpected breakdowns and ensuring your vehicles are always roadworthy. Our skilled technicians are well-versed in performing routine checks and scheduled maintenance tasks. These include oil changes, filter replacements, tire rotations, and more.

Mechanical Repairs: Our team of experienced mechanics is equipped to handle a wide range of mechanical repairs. Whether it's engine issues, transmission problems, brake malfunctions, or any other mechanical concerns, we have the knowledge and tools to diagnose and fix the problem promptly.

Electrical and Diagnostic Services: Modern commercial vehicles rely heavily on complex electrical systems. Our diagnostic services help pinpoint and rectify electrical and electronic issues, ensuring that all vehicle systems are functioning optimally. We use the latest diagnostic equipment from TEXA to expedite the repair process. TEXA is a well-known company that specializes in vehicle diagnostics and automotive equipment.

Welding and Fabrication: For specialized repairs or modifications, our welding and fabrication services come into play. Our skilled welders can handle a variety of metalwork tasks to meet your specific requirements.

Emergency Repairs: Breakdowns can happen at any time. We offer emergency repair services to get your vehicles back on the road as quickly as possible. Our priority is to minimize downtime and disruptions to your operations.

Quality Parts: We use high-quality replacement parts and materials, ensuring that your repairs are not just temporary fixes but long-lasting solutions that meet or exceed industry standards.
Our experienced team, state-of-the-art equipment, and commitment to excellence make Heysham Trucks the trusted partner for all your commercial vehicle repair needs. Contact us today to schedule a repair, maintenance, or inspection service, and experience the quality and reliability that our clients have come to expect from us.